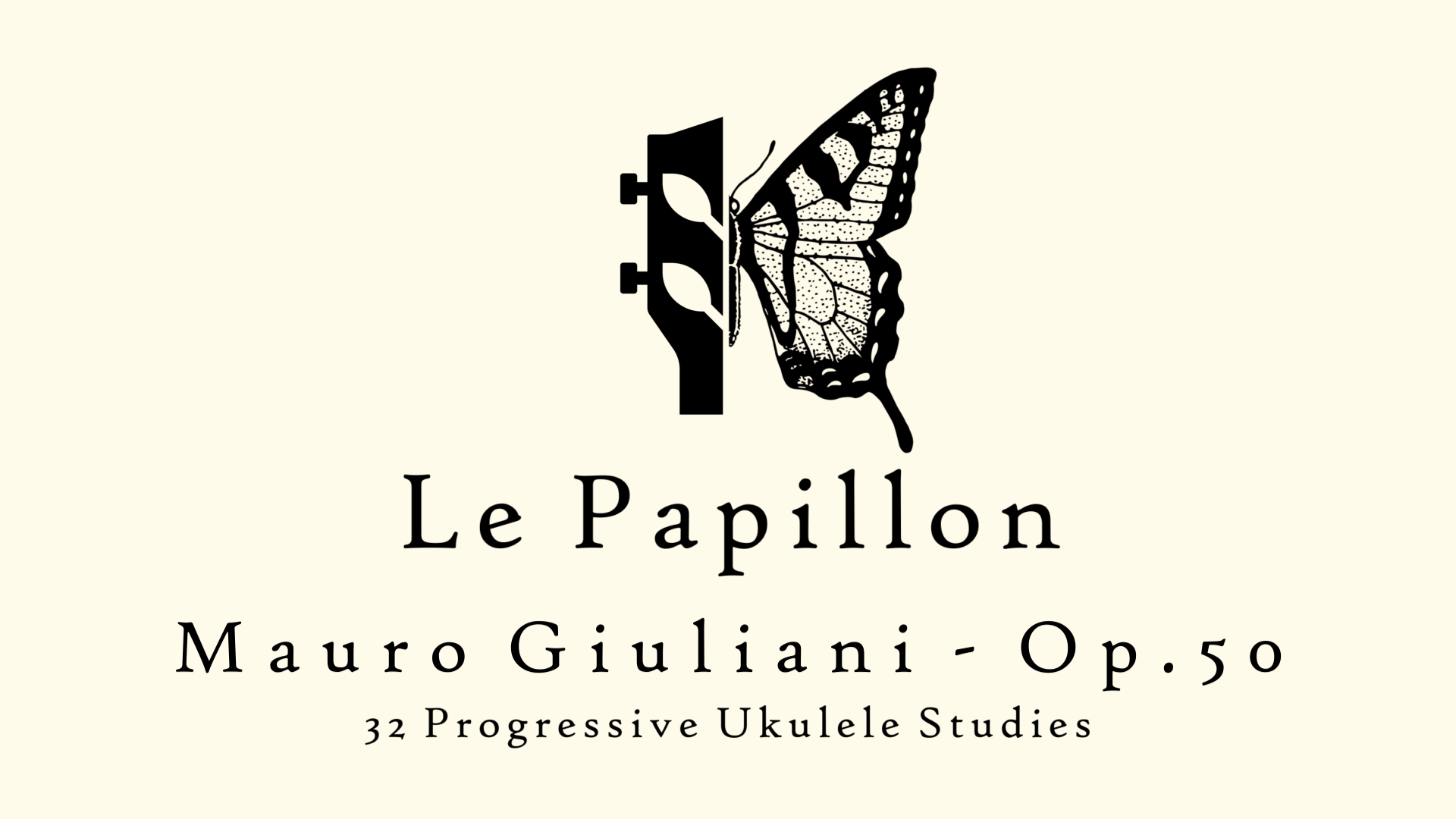 Le Papillon – Mauro Giuliani Op.50 32-Progressive Ukulele Studies re-purposes the original work composed by Mauro Giuliani into fingerstyle arrangements for the ukulele in low G tuning. There are 32 short etudes (studies) each focusing on one or two techniques with the more difficult ones branching into multiple techniques within the same pieces.
You get real-repertoire contexts to practice fingerpicking technique (free-stroke), block-chords, playing 2 or 3 strings at the same time (multi voices), scale passages, hammer-ons and pull-offs, string-sets, position-shifts, alternating right-hand fingerings, and much more.

These etudes are graded 1-6 based on their difficulty and are accompanied by their PDF with fingerings, Guitar-Pro file in case you own the software and want to practice with a metronome or alongside the arrangement in real-time, as well as guided description for each piece that focuses your attention at the tricky spots and adds a further learning dimension to each piece besides simply playing the notes
This collection of short etudes is the perfect practising companion to anyone developing or maintaining their fingerstyle technique.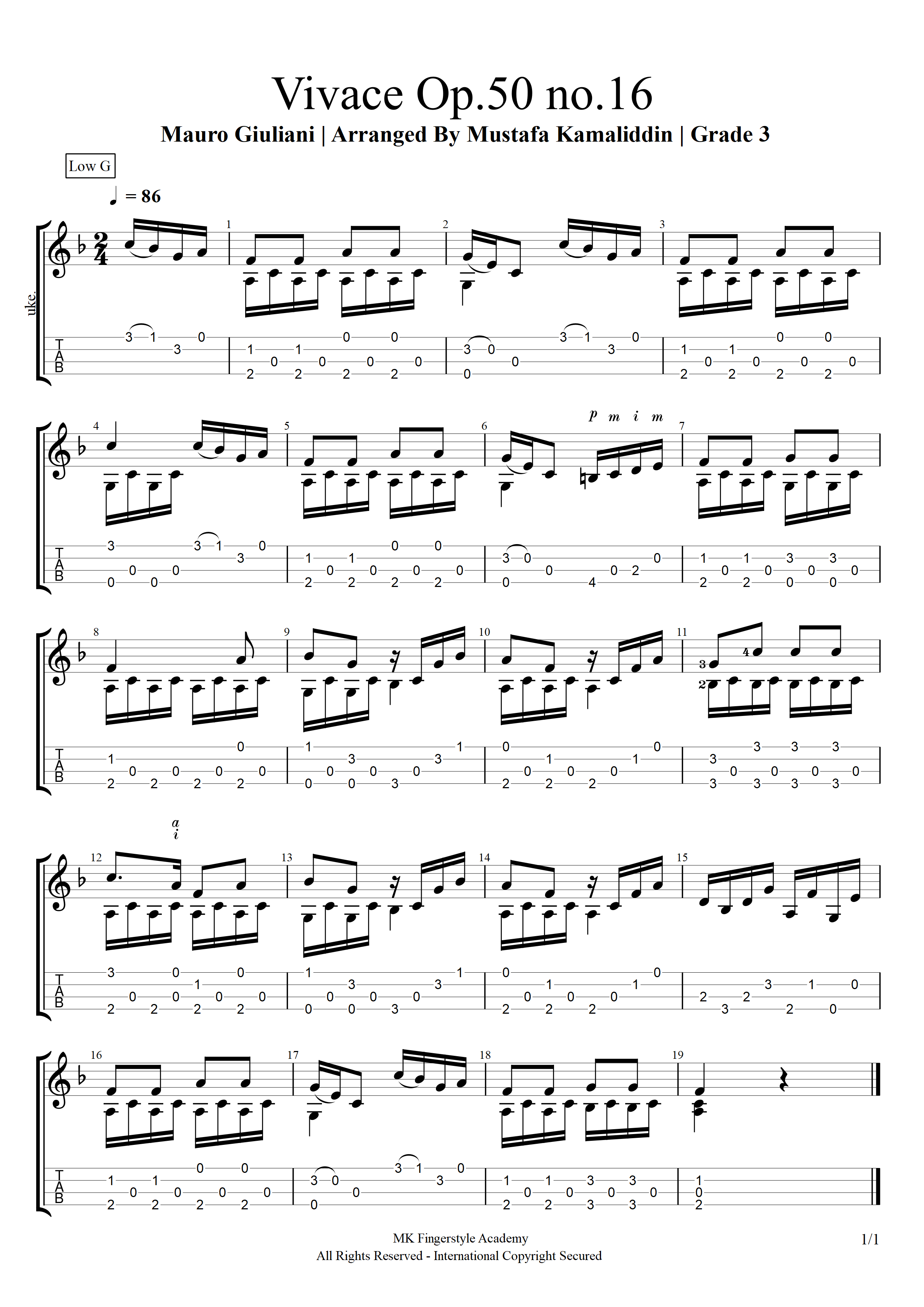 You get access to 32 printable PDF files: Standard Notation, Tab, Fingerings included.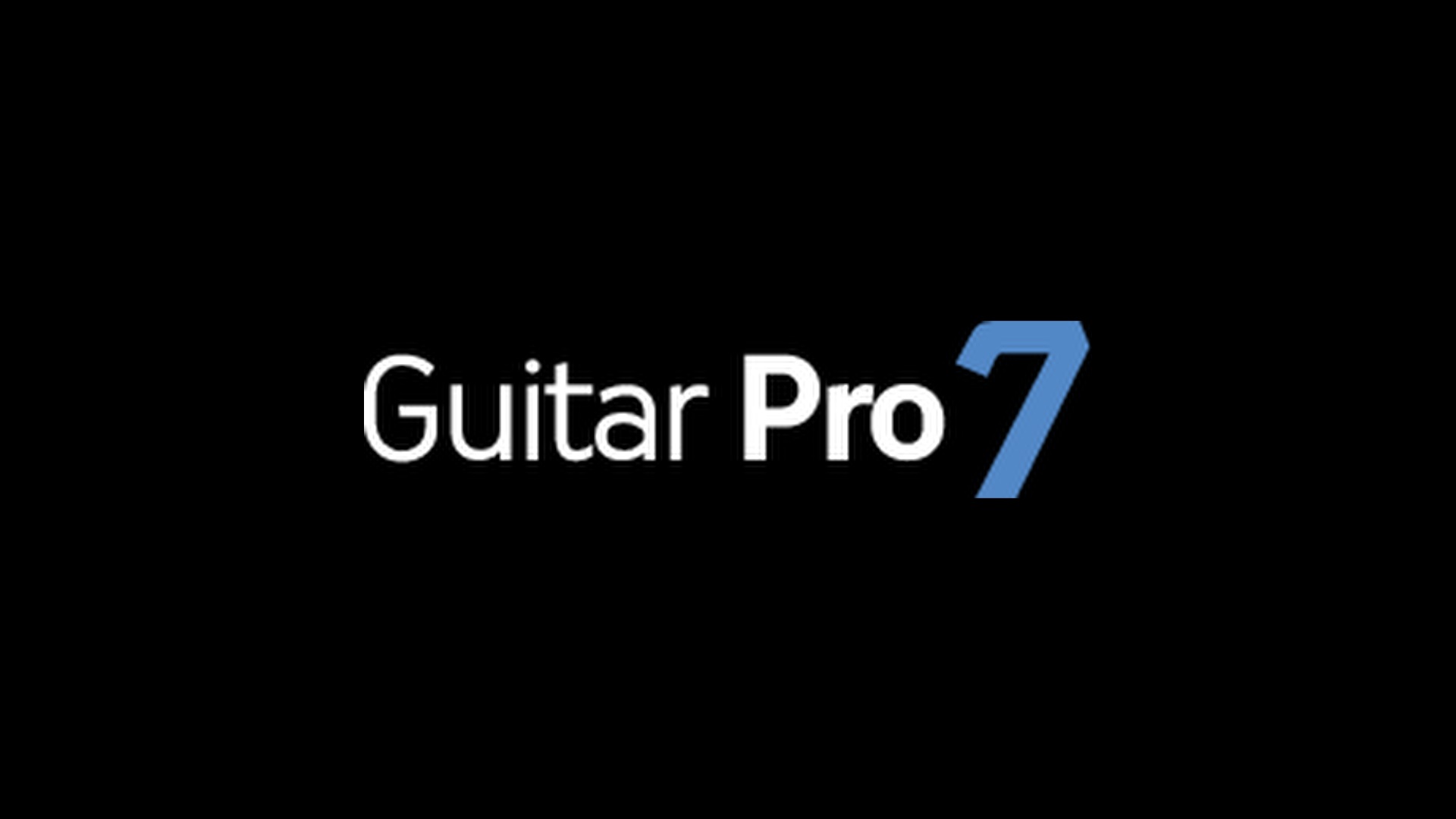 Access guitar pro files for each arrangement to transpose the piece, add/remove fingerings, and even make/adjust your own arrangements.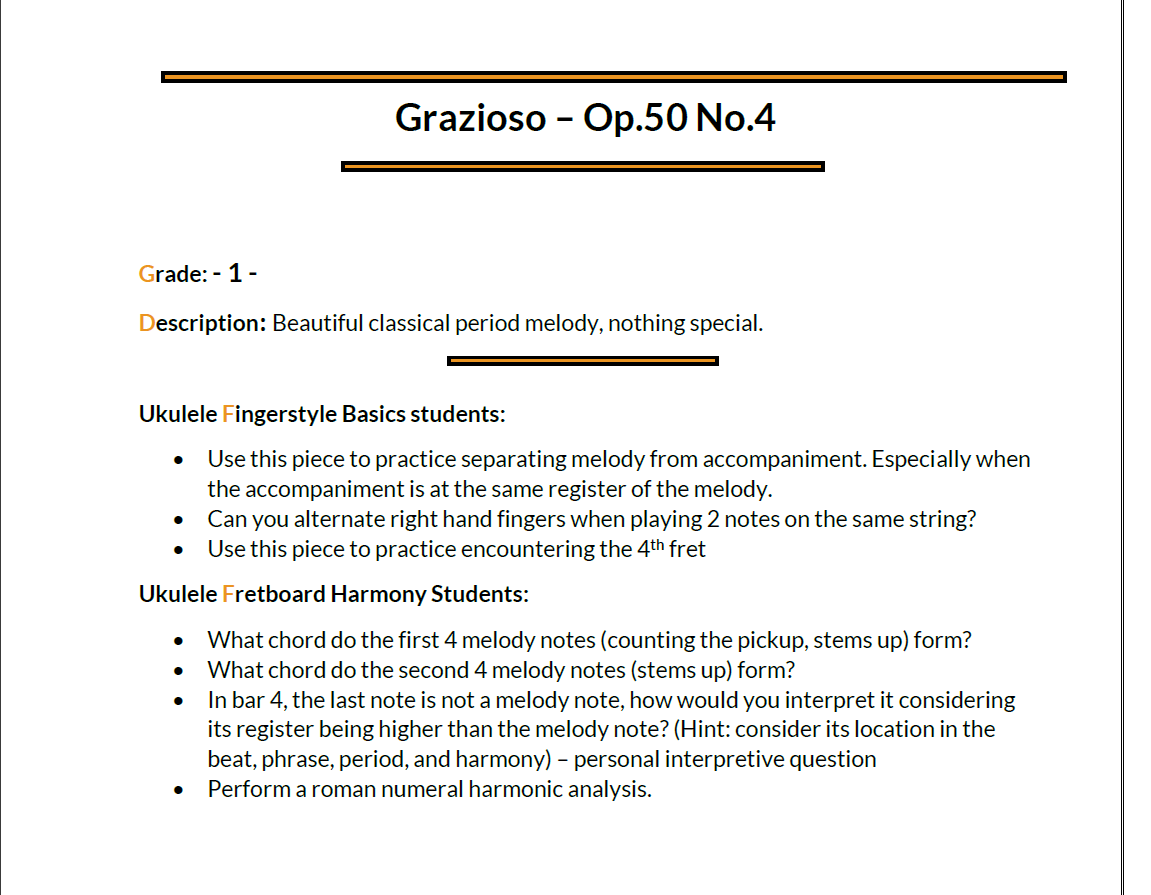 For each piece, you'll receive a text document that highlights what to work on the piece technically, and if you know theory, it will provide few 'challenges' for you to practice your theory skills.
How Does It Work?
Simple, your one-payment grants you unlimited access to this mini-course so you can access it whenever and wherever you want. Download all the files at once or come back regularly to download the files when you need to. Either way you don't lose access unless the universe or the internet collapses!
My Large-Scale courses
Need to develop your fingerstyle technique? or learn music theory and how to apply it directly to repertoire? these courses provide the answer at an excellent value per content.